Susanna Hickson,
Leicestershire, England, 1783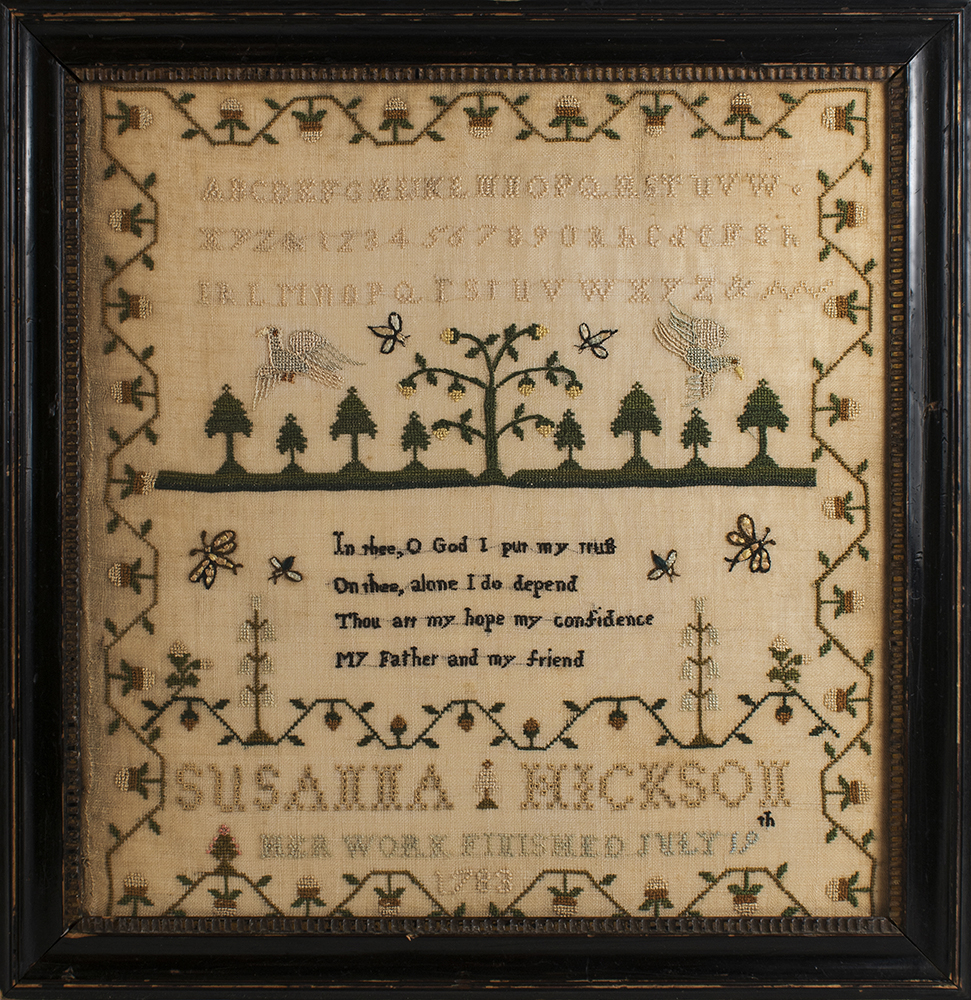 sampler size: 12½" x 12¼" •
framed size: 15¼" x 14¾" •
price:
$1800
A classic English antique sampler worked in a balanced format, this has the added appeal of birds, butterflies and flying insects that were stitched in a more free-form, organic way than we generally find and contribute much to the composition. The samplermaker, Susanna Hickson, used beautifully formed eyelet stitches for her name and nestled the date, 1783, into the bottom border. The verse is an appealing variation of a published psalm. 
Susanna was born in 1768 to William and Elizabeth (Wilcox) Hickson of Nottingham and then Leicestershire, England. We know of a sampler made her younger sister, Elizabeth, and the two samplers are very similar. 
Susanna married John Coy in 1802 and they had at least 4 children. She died in 1846 at age 78.
See below for a photo of the reverse of the sampler, taken prior to mounting. 
Worked in silk on wool, the sampler is in excellent condition and has been conservation mounted into its fine original molded, carved and painted frame.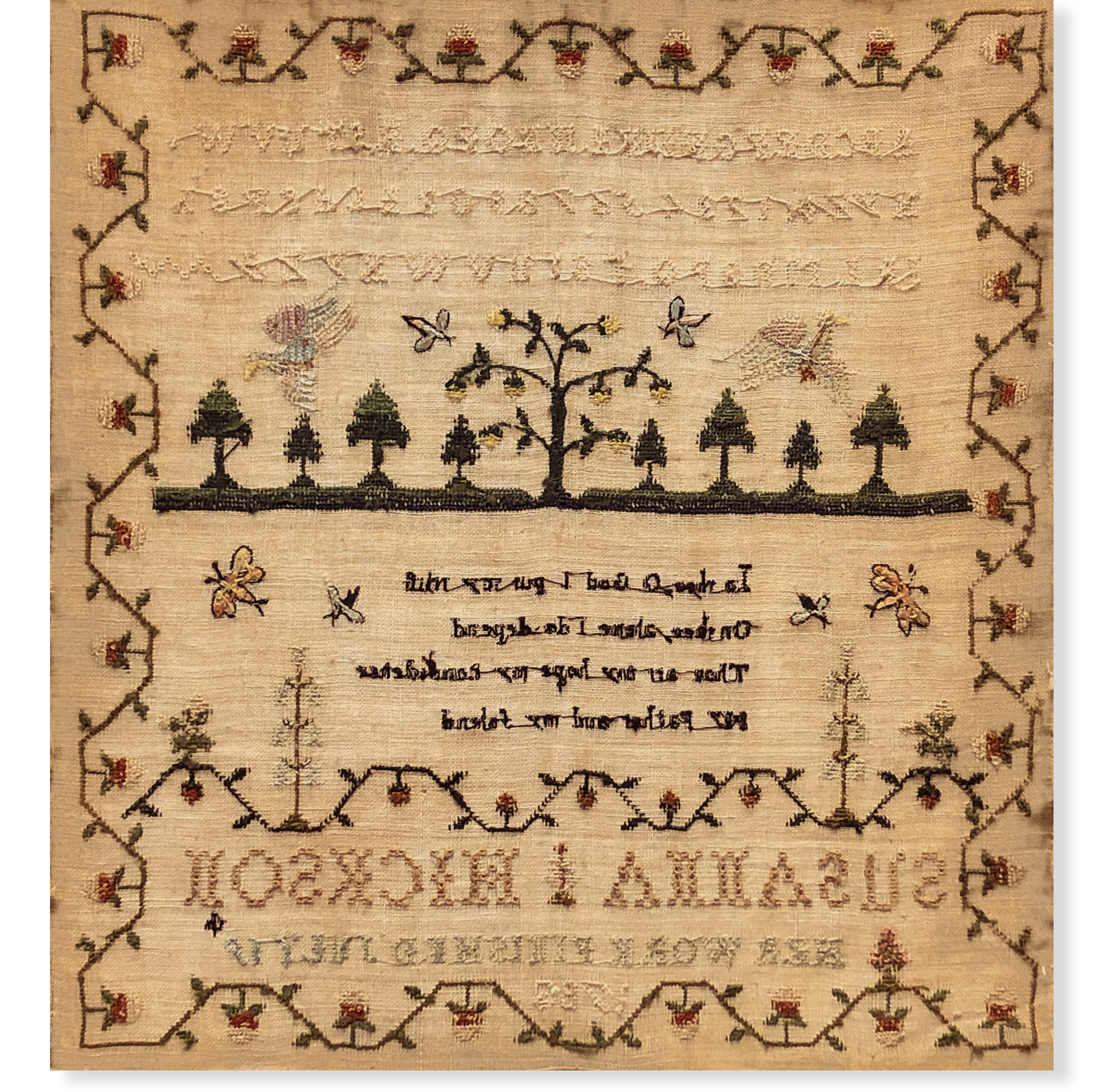 photo of reverse