Mary Jane Sarrell,
"The Watch", England, 1849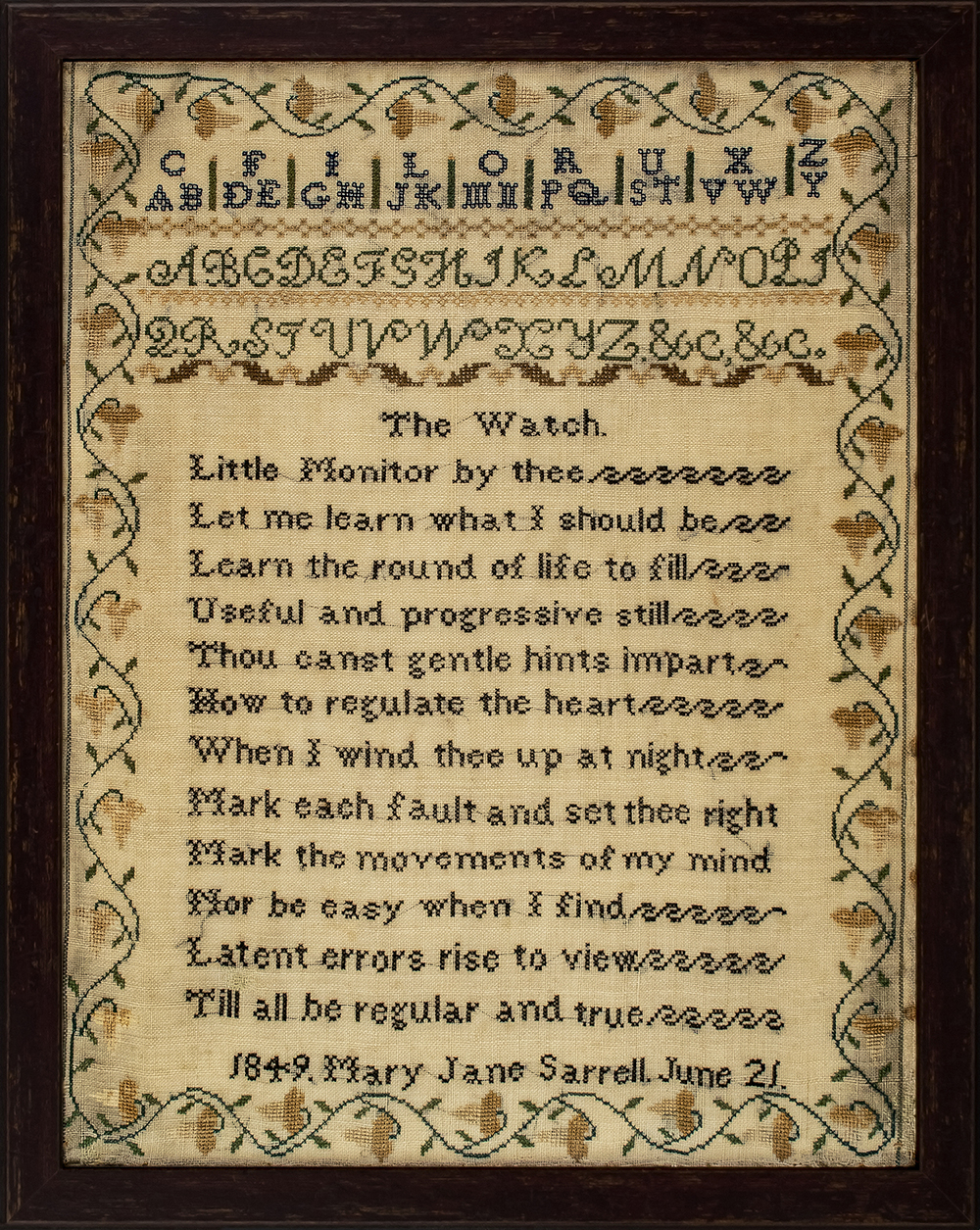 sampler size: 17" x 13½" •
framed size: 15" x 11¼" •
price:
$1400
This antique sampler presents a wonderful, carefully stitched poem, "The Watch," that was written by Anna Steele (1718-1778), a British poet. It was originally published in 1780 in a three-volume collection of hymns, poems and prose meditations, Poems on Subjects Chiefly Devotional.  Steele is noted for her poems that use the theme of time, and in this case, a watch face. This poem offers wonderful, moral lessons to schoolgirls then, and to us all.
Also included are two versions of the alphabet, one of them in worked in relatively unusual three-letter compartments. The samplermaker is likely the daughter of James and Elizabeth Sarrell, of Chelmsford, Essex, England. She was born November 17, 1837 and baptized on December 24. 
The sampler was worked in silk on wool and is in very good condition with some very minor loss. It has been conservation mounted and is in a molded and black painted frame.