Lamb of God Sampler,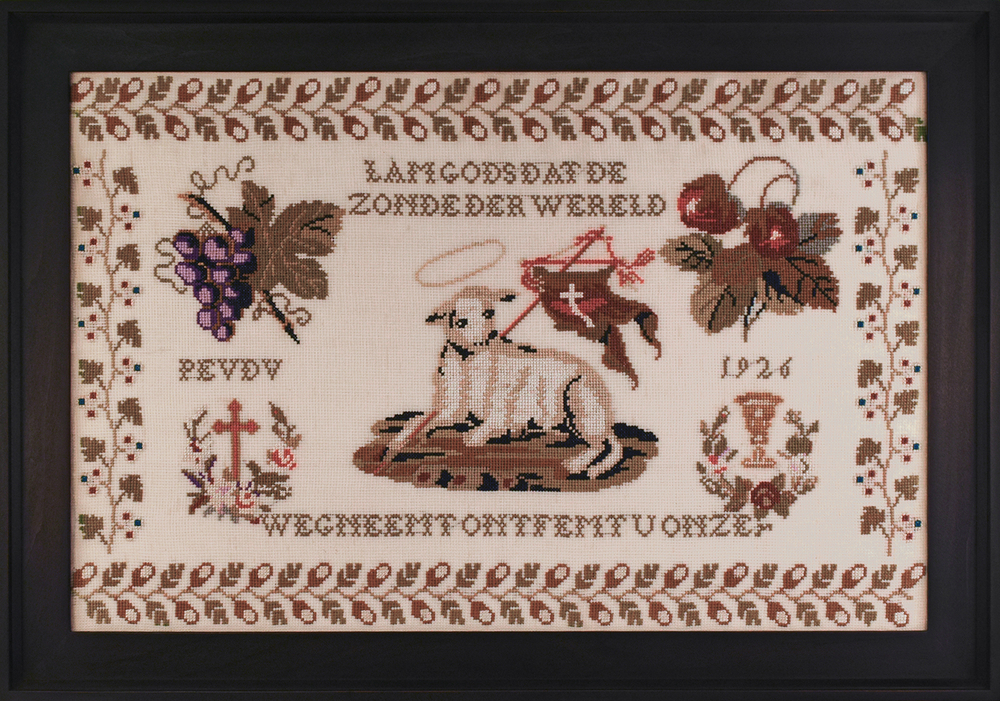 sampler size: 21½" x 32½" •
framed size: 26½" x 36¾" •
price:
$550
Samplermakers continued to work their craft for many years beyond the 19th century and this is a very large, wonderful example. It translates to read in English, "Lamb of God that takes away the sins of the world, take pity on us." The initials of the maker are PEVDV. Along with the central depiction of Agnes Dei, the Lamb of God, there is a large grape bunch, cherry sprig, cross and chalice.
Worked in silk on linen, it is in excellent condition. It has been conservation mounted and is in a black painted frame.