Martha Wallis,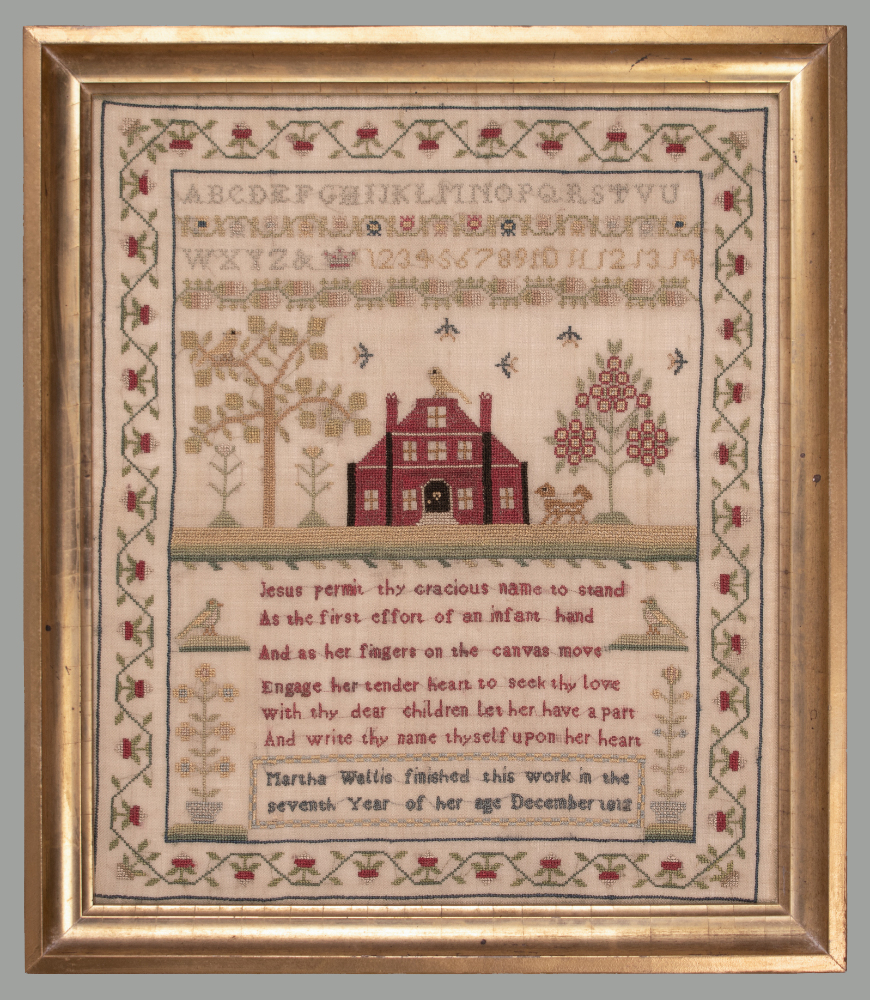 sampler size: 11¾" x 10" •
framed size: 13¾" x 12" •
sold
Along the line of good things come in small packages, we are pleased to offer this beautifully made sampler made by a 6-year-old, signed, "Martha Wallis finished this work in the seventh Year of her age December 1812." She featured a delightful, low-hipped house with a huge bird on the roof and a dog of similar scale on the lawn. Three trees and a flock of birds finish the scene. Martha worked her alphabets above and a verse – a very popular one of the period – below. An excellent border of strawberries on a stylized vine provides the perfect framework for the composition. Clearly, Martha was a highly skilled needleworker at a very early age. 
The sampler was worked in silk on wool and is in excellent condition. It has been conservation mounted and is in a gold-leaf frame.