Ann Cass,
Brompton-by-Sawdon,
Yorkshire, England, 1773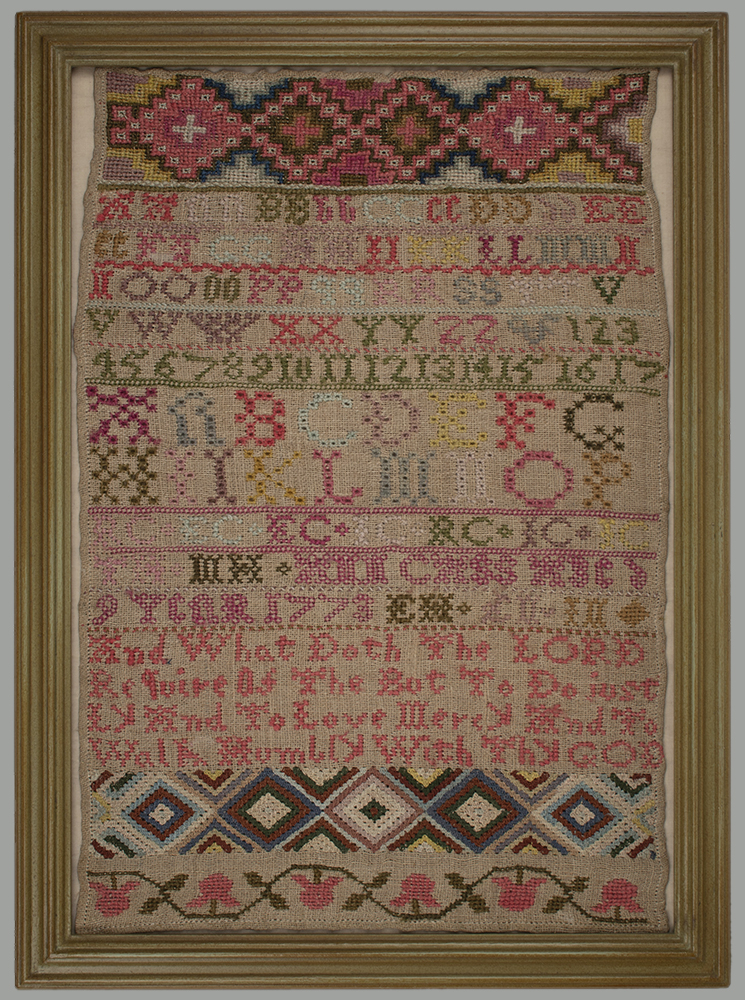 sampler size: 15¼" x 10½" framed size: 17½" x 12½" •
price:
$2900
Signed, "Ann Cass Aged 9 years 1773," this excellent sampler includes two fine, solidly-stitched and beautifully patterned bands. The one near the bottom of the sampler is worked entirely in the queen's-stitch, an advanced technique requiring much skill, time and silk floss. Even more remarkable is that Ann stitched the entire sampler reversibly, so that the back is as neat and finished as the front (see photo below taken prior to mounting). 
Many family initials appear on the sampler and this enabled identification of Ann and her family. Her parents were Richard and Ellis (Stockdale) Cass who were married in 1760 in Scarborough, Yorkshire, a lovely town on the North Sea of England. Their children were born in Brompton-by-Sawdon, just southwest of Scarborough. They included Richard, Ellis, Eustace, John, Elizabeth, Frances, and Ann, who was christened on February 13, 1764. 
Above the queen's-stitch band Ann stitched a biblical quote from the Micah 6:8, King James version, "And what doth the Lord require of thee but to do justly and to love mercy and to walk humbly with thy God."
The sampler was worked in silk on linen and is in excellent condition. It has been conservation mounted and is in a molded and painted frame.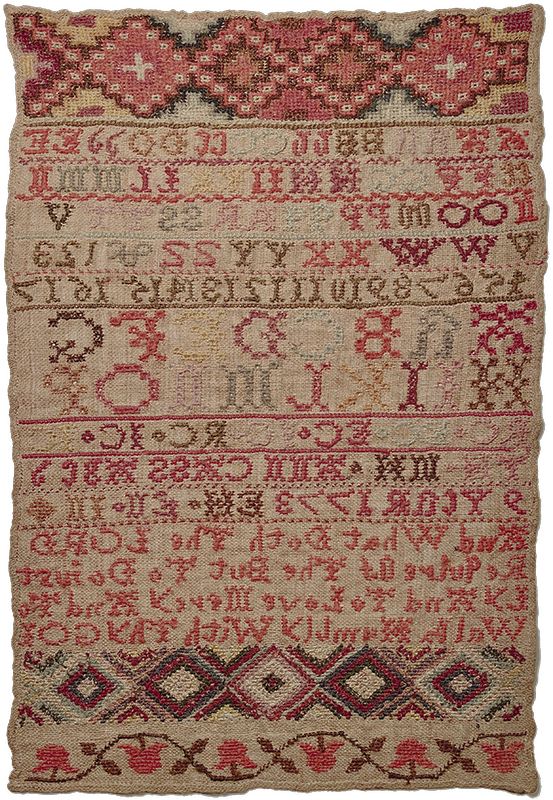 photo of reverse