Sarah Rayner,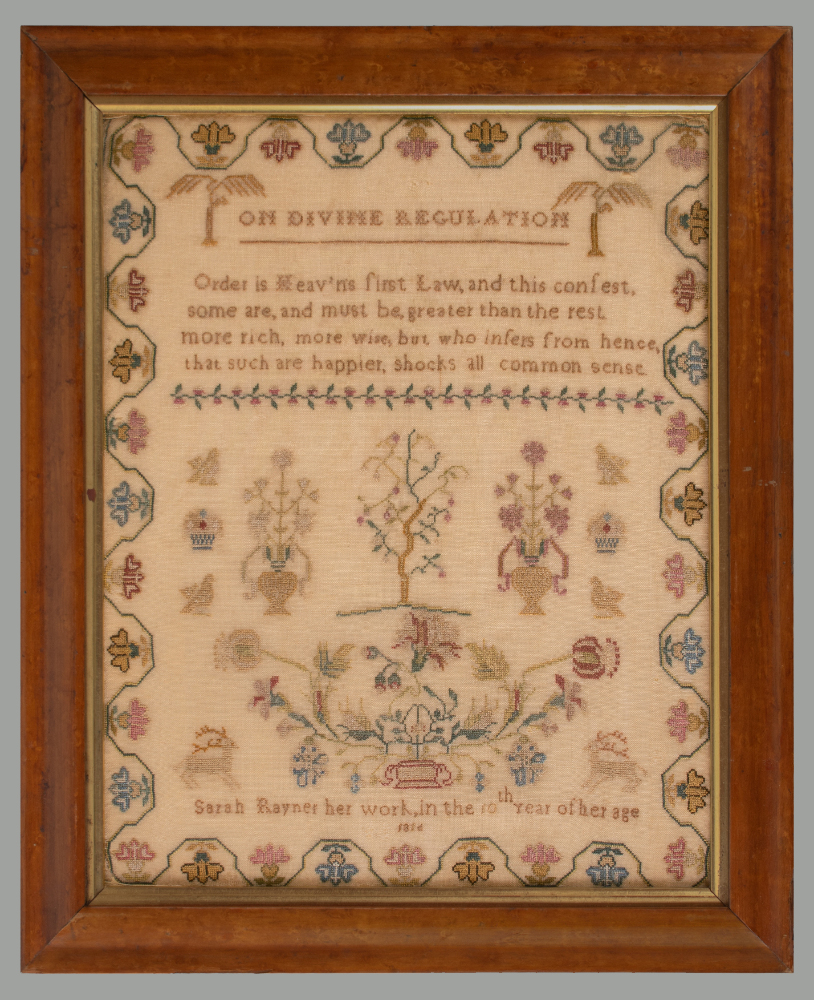 sampler size: 15½" x 12½" •
framed size: 19" x 16" •
price:
$1700
English samplermakers often used elegant, balanced compositions for their samplers and Sarah Rayner's sampler, worked when she was 10 years old, is a fine example. Additionally, her flower arrangements, little baskets of fruit, birds, deer and little willow trees were all worked in delicate stitches. The central image of flowers springing from a low, two-handled vessel, is a wonderful indication of Sarah's skill. The border, with its flowers in alternating colors and shaded stylized vine, frames the sampler perfectly. 
"Order is Heav'n's first law; and this confessed, some are, and must be, greater than the rest, more rich, more wise; but who infers from hence that such are happier, shocks all common sense," was written by Alexander Pope and published as part of Essays on Man in 1733/34.
The sampler was worked in silk in wool and is in excellent condition. It has been conservation mounted and is in its original maple frame with a gilt liner.