Motif and Pattern Block,
 initialed SRV, Germany, 1730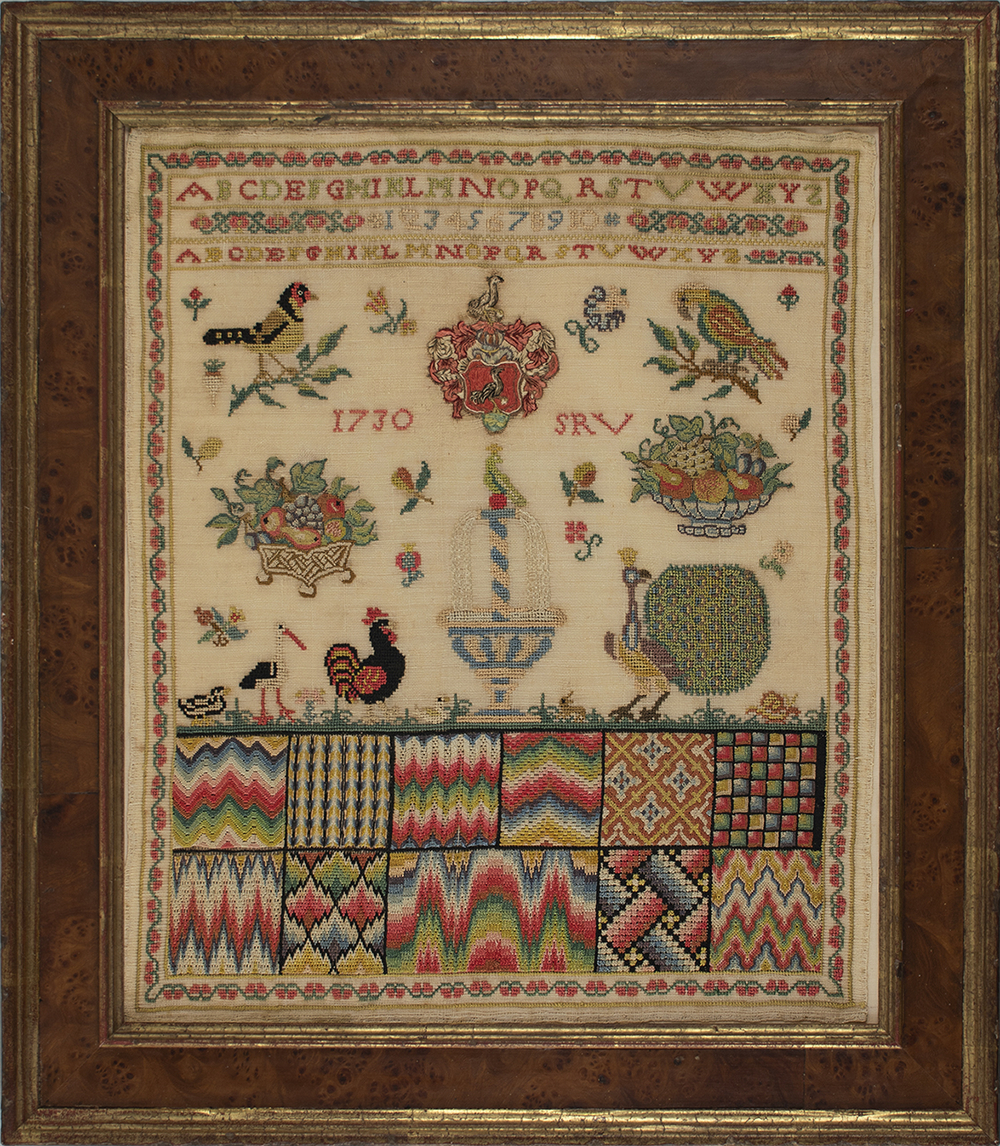 sampler size: 14½" x 12½" •
framed size: 18¾" x 16¼" •
price:
$12,000
We have long known of the extraordinary motif and pattern block samplers made in southern Germany in the late 17th and early 18th centuries and are delighted to have acquired this impressive example. While the eleven pattern blocks steal the show, the wonderful assortment of motifs is exceptional – the goldfinch, parrot, stork, rooster, and peacock and the central images of the family crest and the fountain. 
Extraordinarily fine tent stitches form the two elegant still life arrangements of fruit, and the pattern blocks were worked in various canvaswork techniques including florentine, rococo, queen and tent, with black outlines of the blocks enhancing each design. Perhaps most impressive is that the sampler was stitched almost reversibly, with the back of it looking a great deal like the front, as seen in the photo below. 
Attention was paid to many details as well - the various techniques of all of the pattern blocks, the feathery birds that are part of the family crest, the water pouring out of the fountain. The parade of large birds sits on a base sprouting little stylized plants with other little creatures interspersed – among them a duck and snail.  The border is formed of a tight, rhythmic vine of small flowers, framing the composition well. 
Samplers that belong to this group are in museums including the Museum of Fine Arts Boston, Victoria and Albert Museum London, and St. Gallen Textile Museum, Switzerland. 
Worked in silk on linen, the sampler is in excellent condition; there is one very tiny hole to the linen. It has been conservation mounted and is in a modern burl and gold leaf frame.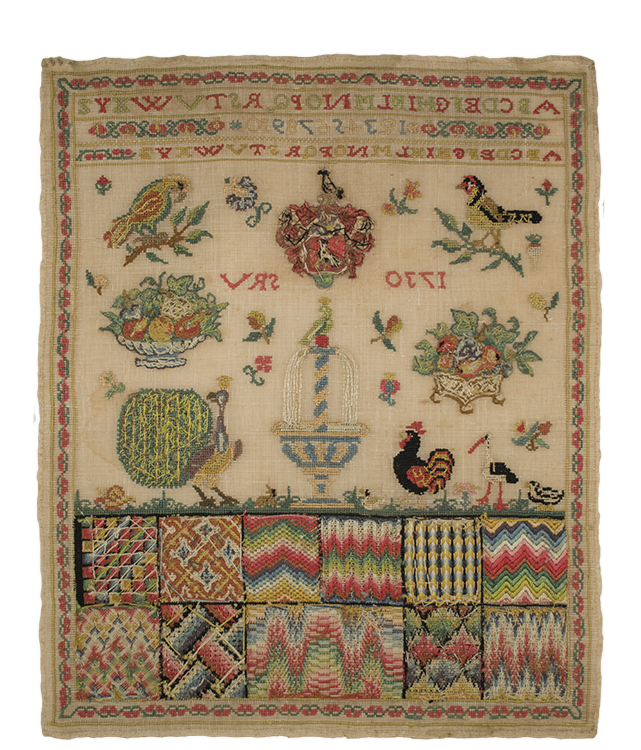 photo of reverse