Mary D. Plumer,
Newbury, Massachusetts, 1826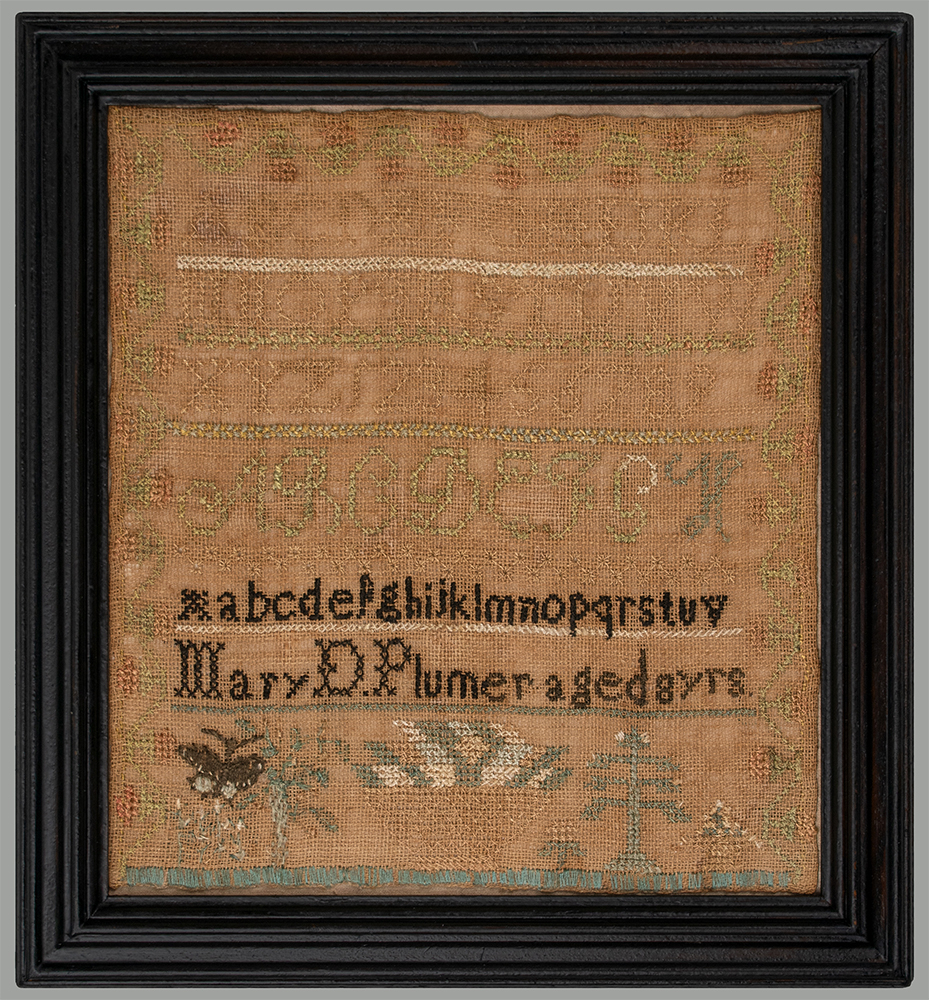 sampler size: 8½" x 7½" •
framed size: 10½" x 9½" •
price:
sold
An endearing little sampler, this was made by Mary D. Plumer, aged 8 years. She worked alphabets and a scene of a basket of fruit, little trees and a large butterfly. Because she included her middle initial and because The Plumer Genealogy: Frances Plumer Who Settled at Newbury, Massachusetts & Some of His Descendants by Sidney Perley (Salem, Massachusetts, 1917) is quite thorough, we were able to identify her. 
Born on December 14, 1818, Mary Dole Plumer was the daughter of Silas and Hannah (Harmon) Plumer, the 6th of their 10 children. The family descended from Francis Plumer, an English linen weaver, who sailed along with his wife, Ruth, and their children, on the ship Hector, in the early spring of 1634. They landed at Ipswich and remained there for some months. By 1653, members of the next generation settled in Newbury and many branches of the family remained there. 
In 1845, Mary married William Hale, Jr. (1820-1910) and they had two daughters who were born 1847 and 1848. Mary died in 1849. 
The sampler was worked in silk on linen and is in excellent condition. It has been conservation mounted and is in a molded and black painted frame.