Maria Neep,
Aldham, Essex, England, 1818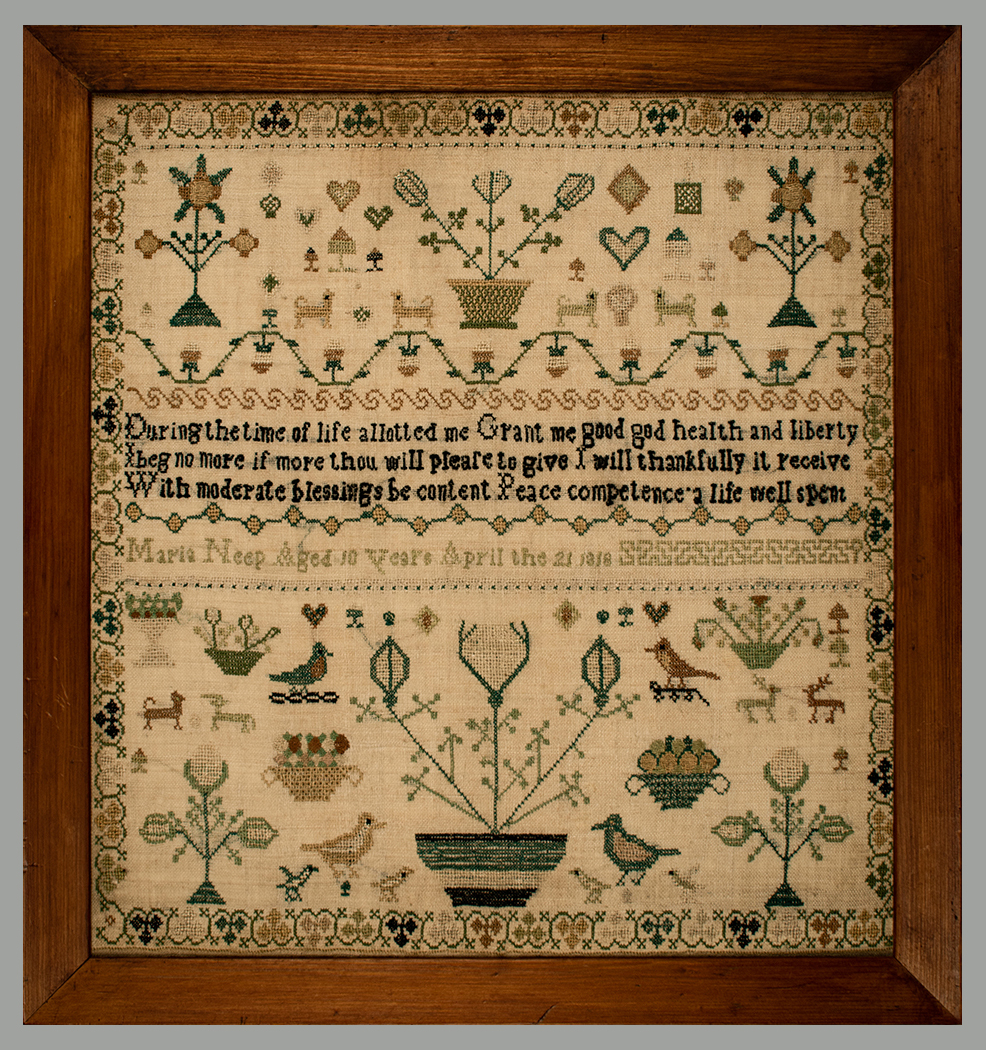 sampler size: 17¼ x 16" •
framed size: 19¾" x 18½" •
sold
A very good, classic English sampler with mirror-image motifs, and prose, with a wonderfully appealing sentiment, this is signed, "Maria Neep Aged 10 years April the 21 1818." Motifs that include flowerpots, baskets of fruit, birds both large and small, little dogs and deer, and many hearts. Along with cross-stitches, Maria used the eyelet stitch, tent stitch and others. A fine border frames the composition well. 
Maria was most likely born on January 3, 1808, to John and Ann (Hale) Neep of Aldham, Essex, England who were married there in 1801. Maria married Henry Bailey. 
The sampler was worked in silk on linen and is in excellent condition. It has been conservation mounted and is in its original beveled frame.