Flower Basket with Darning Squares,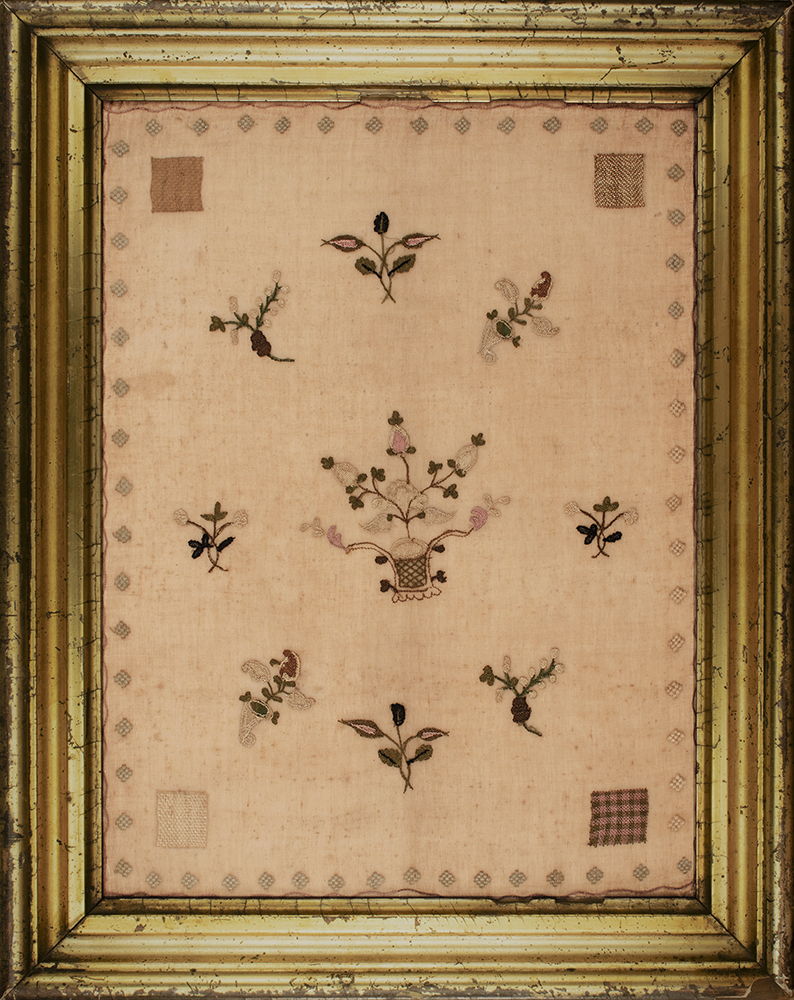 sampler size: 16¼" x 12¼" •
framed size: 20¼" x 16¼" •
price:
$2200
$1540
This antique sampler offers a very pleasing composition centered on a latticework basket of flowers with flower branches and cornucopias and four beautifully accomplished squares of darning. There is an organic, free-form quality to this composition,  not commonly found on English samplers.  A border formed of little checkerboard diamond motifs  frames the sampler well. 
Worked in silk on linen, this is in excellent condition with some very slight foxing to the linen. It has been conservation mounted and is in an early 19th century gold leaf frame.