Exotic Bird on a Basket of Berries,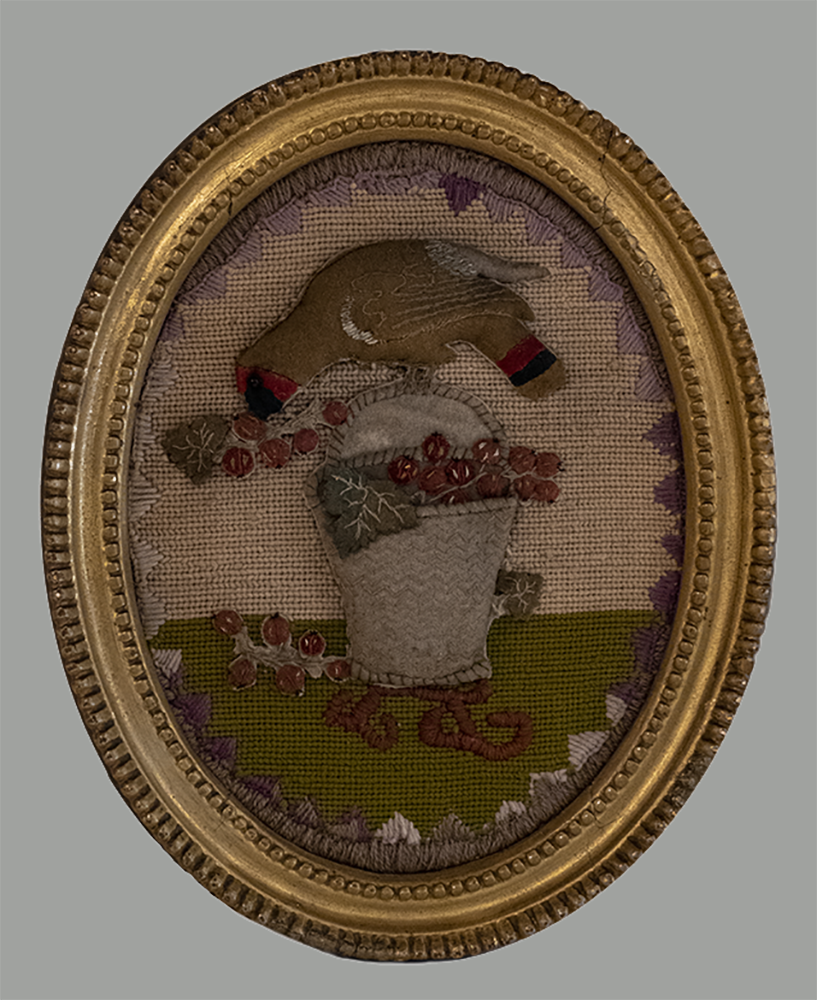 sight size: 10" x 8" •
framed size: 12" x 10" •
price:
$1800
Mid-nineteenth century needleworkers employed various techniques and created wonderful textile pictures. In this case, stuffed appliques were used to create great relief and embroidery provided embellishments. The background is fully worked and a sawtooth edging provides an excellent framework. And, of course, working in an oval format is always challenging.
 
Worked in wool fabric and wool yarn on linen, this is in excellent condition and has been conservation mounted. It remains in its wonderful, original gold-leaf frame.