Sally S. Smith,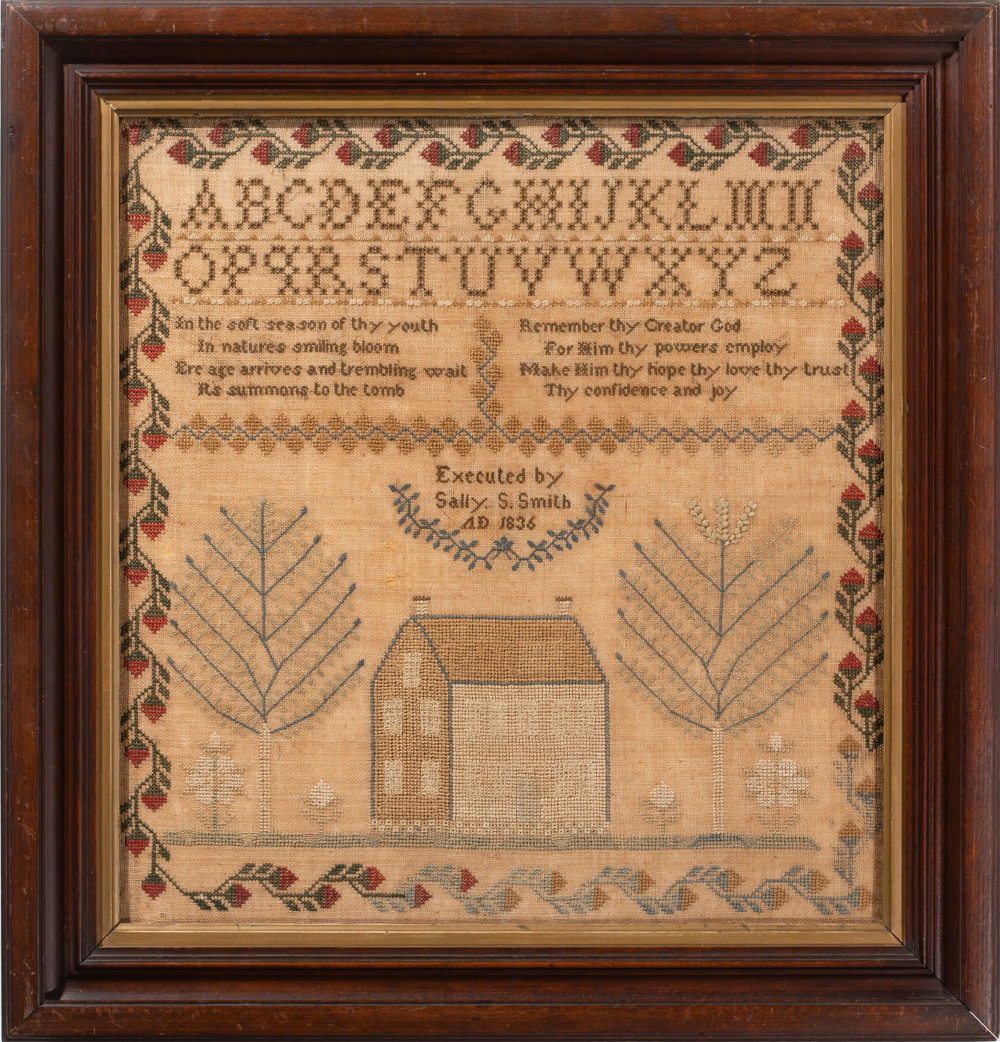 sampler size: 16½" x 15¾" framed size: 21½" x 20¾" •
price:
$3400
Dominated by a large house, shown in three-quarter view and centered between two stylized, leafy trees, this handsome antique sampler is signed, "Executed by Sally S. Smith AD 1836." There are various ways that samplermakers signed their work and we find this unusual phrasing to be one of the most appropriate – needlework was indeed executed by schoolgirls after they learned the techniques and patterns from their teachers.
While we can't be certain of Sally's identity, she may be from Middletown, Connecticut. Sally was the common nickname for Sarah and a Sarah Smith was born there in 1823. There are other samplermakers that signed their samplers, "Executed by ..." from that area.  
Sally stitched two hymns that were widely published in the early 19th century: "In the soft season of thy youth / In natures smiling bloom / Ere age arrives and trembling wait / Its summons to the tomb" and "Remember thy Creator God / For Him thy powers employ / Make Him thy hope thy love thy trust / Thy confidence and joy."
The house is nicely detailed with delicate mullions to the windows and a double row of eyelet stitches at the foundation. Worked in silk on linen, it is in excellent condition and has been conservation mounted into a later 19th century walnut frame with a gilt liner. UV filter glass was installed.