Rowbottom samplers,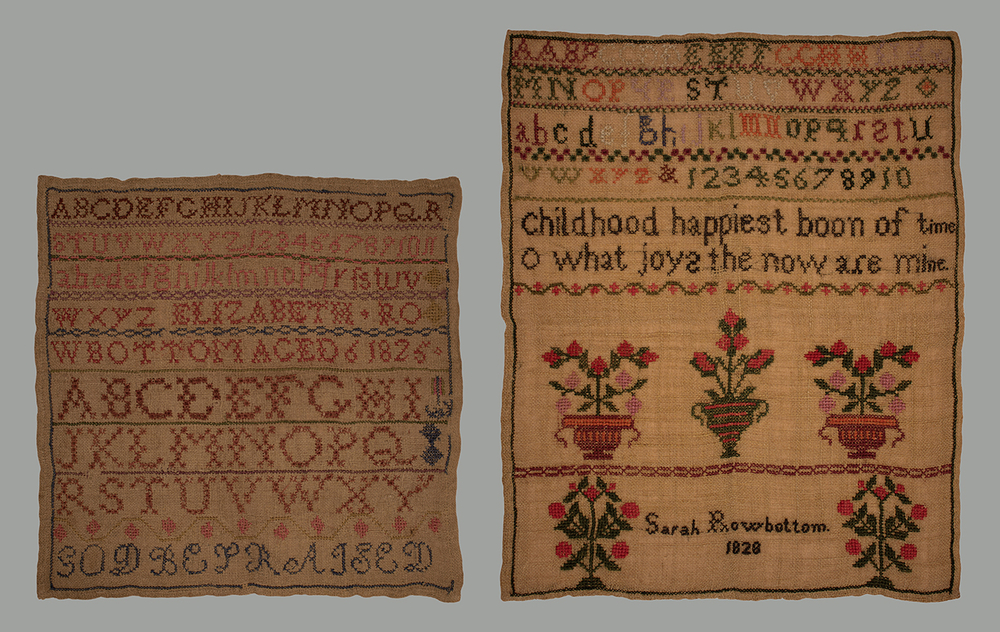 Elizabeth, 1825 - sampler size: 12" x 12" •
Sarah, 1828 - sampler size: 16" x 13" •
price for the pair:
$1100
We are offering these two lovely English samplers by Elizabeth Rowbottom and Sarah Rowbottom, made in 1825 and 1828, respectively. Elizabeth was 6 years old at the time and stitched, "GOD BE PRAISED," and Sarah's delightful couplet, "Childhood happiest boon of time / O what joys the [sic] now are mine," shows that she was running out of space at the end of each line. Genealogical research on these hasn't been done but we assume they were sisters. 
The samplers are currently unframed. Worked in wool on linen, they are both in excellent condition.