Plushwork Bouquet of Flowers,
United States, circa  1850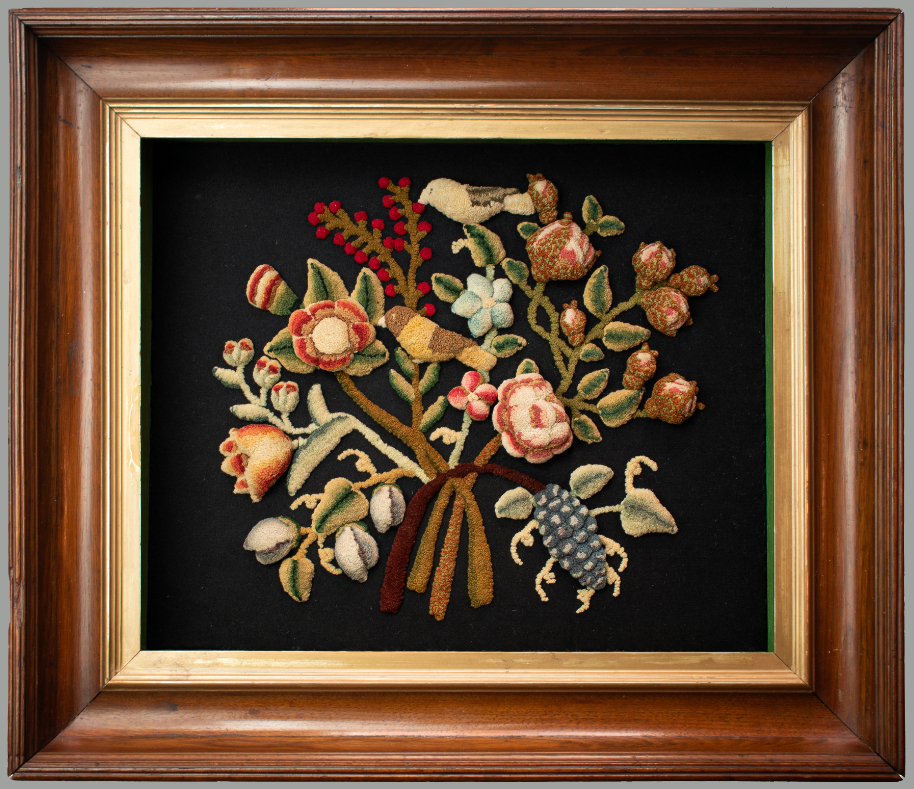 sampler size: 13¼" x 16½" •
framed size: 20¼" x 23¼" •
price:
$1600
Plushwork, also called "raised Berlin work" or "raised embroidery" is a form of needlework in which wool yarn is extremely densely worked and later sheared or sculpted to create wonderful three-dimensional pictures. In this case, some of the plushwork is raised about 1" from the black wool background!
This technique became popular in the middle of the 19th century. When skillfully worked, the result can be outstanding and we are pleased to offer one of the best examples we have owned in many years. The subject is a bouquet of flowers, berries and a bunch of grapes. Two fat birds are perched on leaves, one of them nibbling at a red berry. 
This was worked in wool on black wool and is in excellent condition. It has been conservation mounted and is in its fine original shadowbox frame with beautiful green painted inner walls.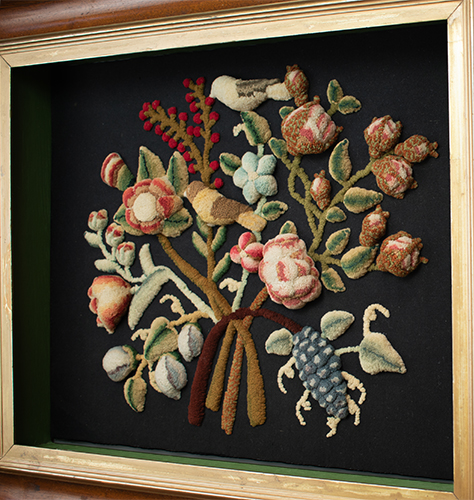 view from side