Needlework Picture,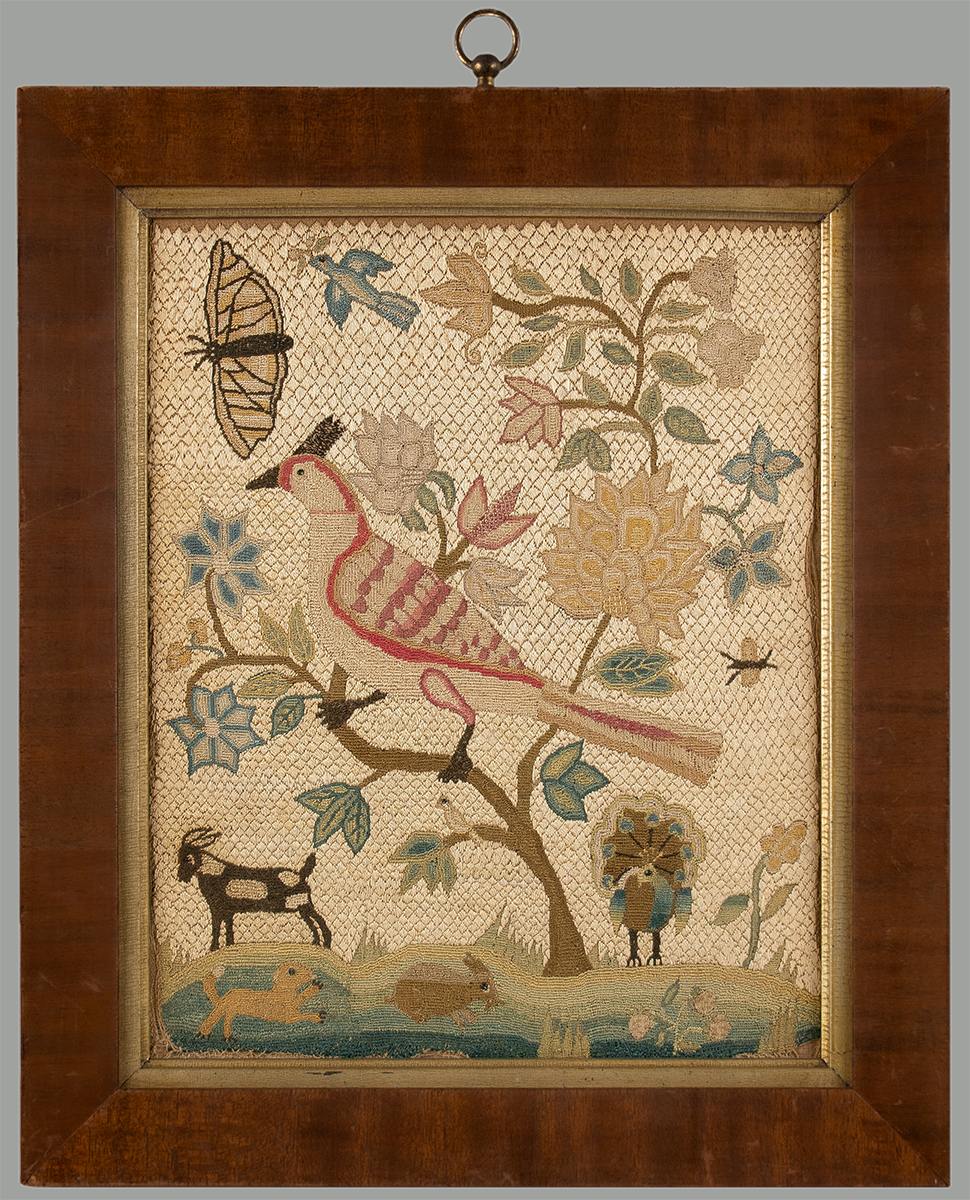 sampler size: 9¾" x 7¾" •
framed size: 12¾" x 10¾" •
sold
This beautifully made and aesthetically appealing little needlework picture is a splendid example of early 18th century English needlework. All of the pictorial elements, the flowering tree, large, exotic bird, huge moth, small birds and insects, goat, peacock and rabbit are all worked in tiny tent stitches which serve as a wonderful contrast to the lustrous ivory-colored diaper pattern (diamond shaped stitch) that fills the entire background. The hilllocks are shaded in various greens with spiked elements that add interest to the composition. 
This was worked in silk on linen, with tiny black glass beads for the eyes of the birds and animals. It is in excellent condition and has been conservation mounted into a 19th century frame.