Mary Doggett,
probably Massachusetts, 1795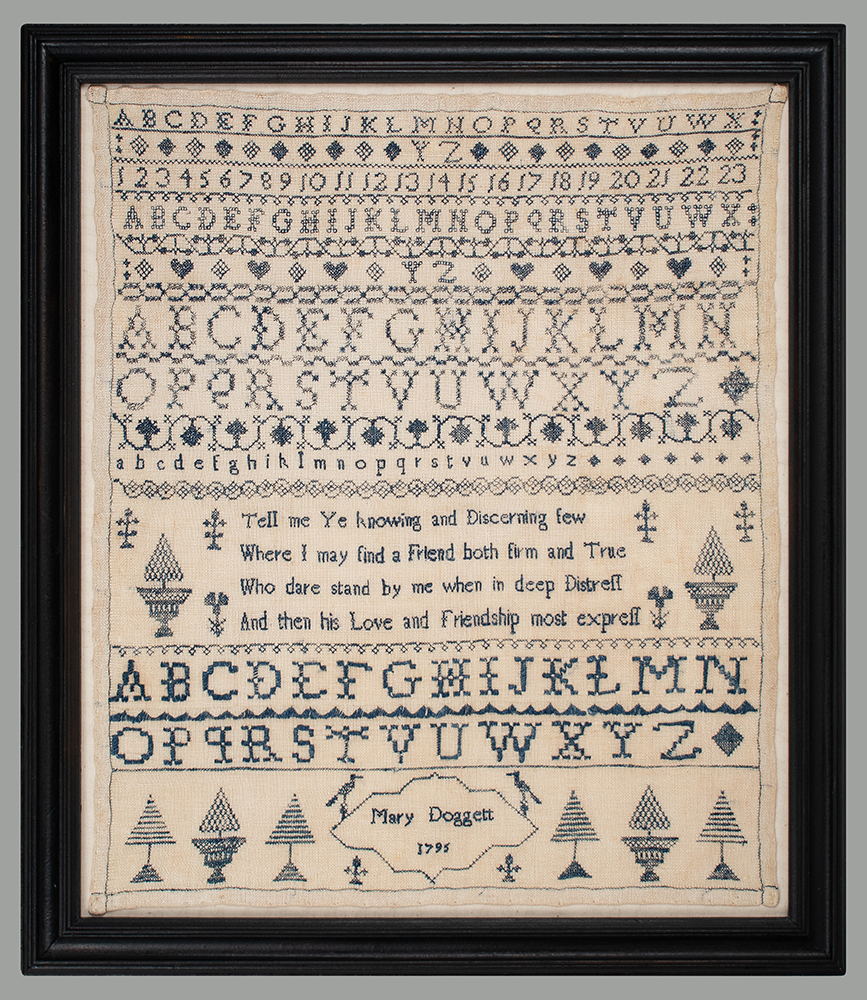 sampler size: 16½ " x 14¼" •
framed size: 18 x 16½" •
sold
Beautifully worked in a palette of lovely deep blue on ivory, this sampler exhibits an unusual aesthetic appeal. The verse reads, "Tell me Ye knowing and Discerning few / Where I may find a Friend both firm and true / Who dare stand by me when in deep Distress / And then his Love and Friendship most express." This wonderful verse was published in the period and can be found stitched on other samplers. 
The Doggett family in America traces its roots back to Thomas Doggett (1607-1692) according to A History of the Doggett – Daggett Family by Samuel Bradlee Doggett (Boston, 1894). In 1637, he arrived in Salem, Massachusetts Bay Colony. For at least two centuries, the family was a prominent one in Massachusetts and areas around New England. 
Worked in silk on linen the sampler is in excellent condition. It has been conservation mounted and is in a molded and black painted frame.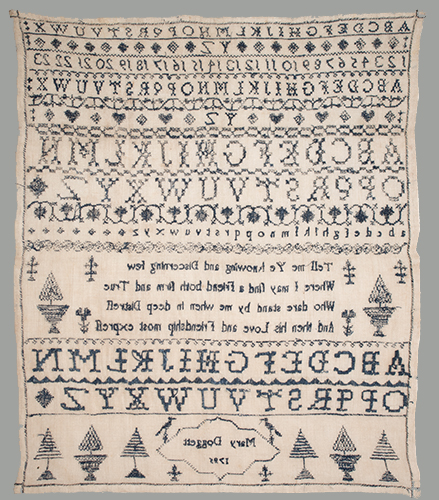 photo of reverse