Lydia Wollaston,
Wilmington, New Castle County, Delaware, 1802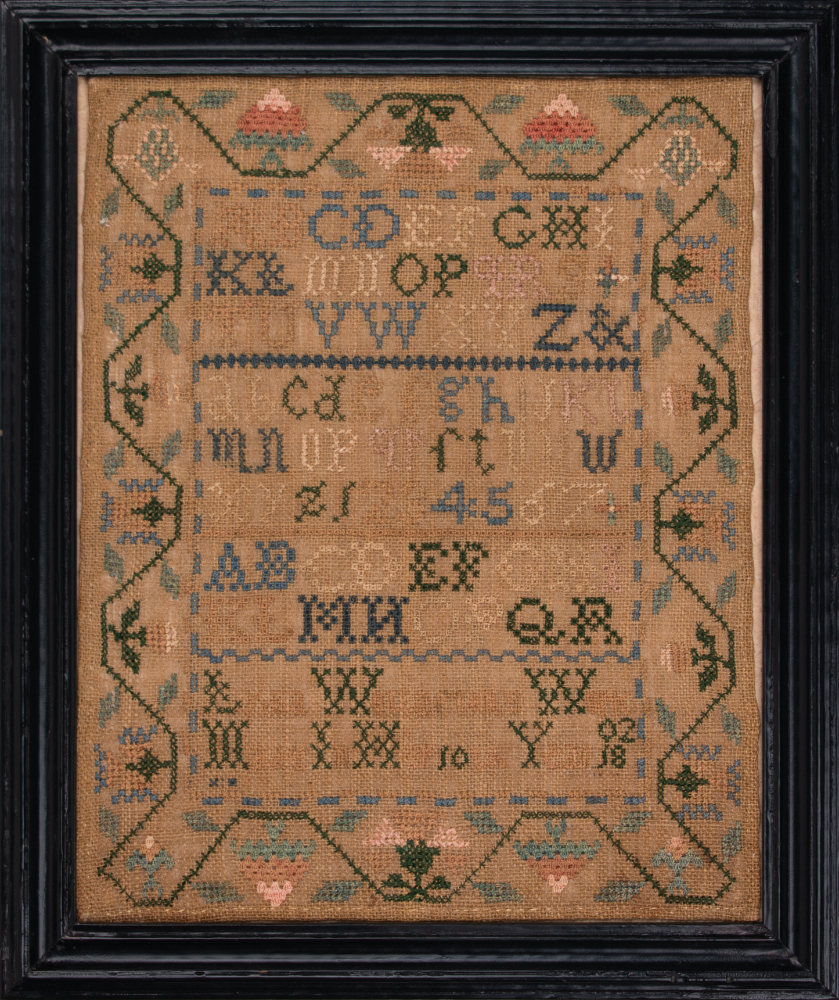 sampler size: 10¾" x 8¾" •
framed size: 12¾" x 10¾" •
sold
A fine, little sampler, this is signed, Lydia Wollaston's Work Made in Her 10th Year 1802." The alphabets and inscription are surrounded by an excellent border that includes four, excellent, fat queen's-stitched strawberries. 
Lydia was born October 10, 1792, to Willian and Elizabeth (Charity England) Wollaston of White Clay Creek, Delaware. They were Quakers and members of the Wilmington Monthly Meeting, where they were married in 1770. Lydia was the 12th of their 13 children and all the births were recorded at that Monthly Meeting. 
In 1810, Lydia married Alexander Harvey Mullin (1794-1852) and they had 10 children. They lived for a time in Virginia and by 1850 were living in Belleville, Illinois, where Lydia died in 1854. 
The sampler was worked in silk on linen and is in excellent condition. It has been conservation mounted and is in a molded and black painted frame.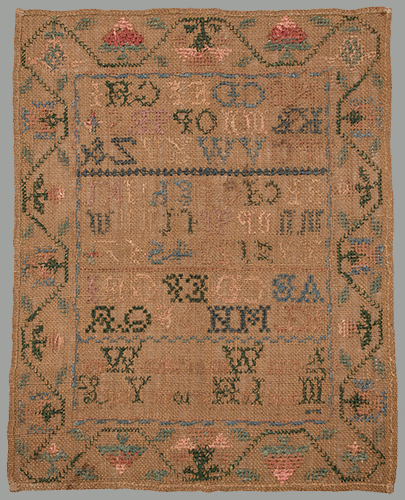 photo of reverse