H. Frost, Darning Sampler,
Sudbury, Suffolk, England, 1790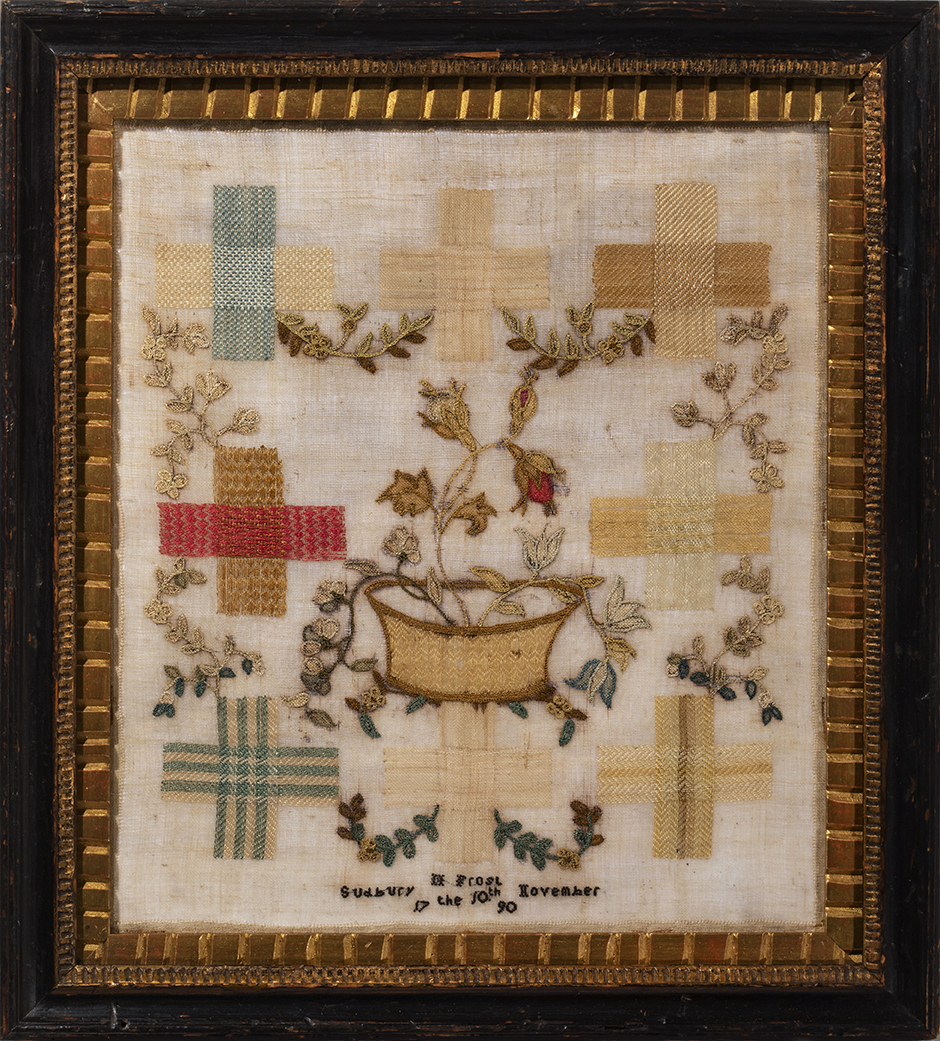 sampler size: 10" x 8¾" •
framed size: 13" x 11¾" •
price:
$4800
Darning samplers with flower arrangements and leafy garlands are a particularly appealing genre of English samplers and we're delighted to offer this stellar example. Happily, the samplermaker included her town, Sudbury, as part of her inscription. Sudbury was a town that was known for the wool produced there; it had hosted a community of skilled Flemish weavers since the late Middle Ages. Scholars in the field of antique samplers such as Joanne Lukacher, author of the excellent book, Imitation and Improvement The Norfolk Sampler Tradition (In the Company of Friends, LLC, 2013), think that the makers of fine darning samplers were likely influenced by the long-standing weaving traditions of towns such as Sudbury and Norwich.
The sampler was worked in silk on linen and is in excellent condition. It has been conservation mounted and is in a period frame with a gilt liner.