Flower Basket Silk Embroidery,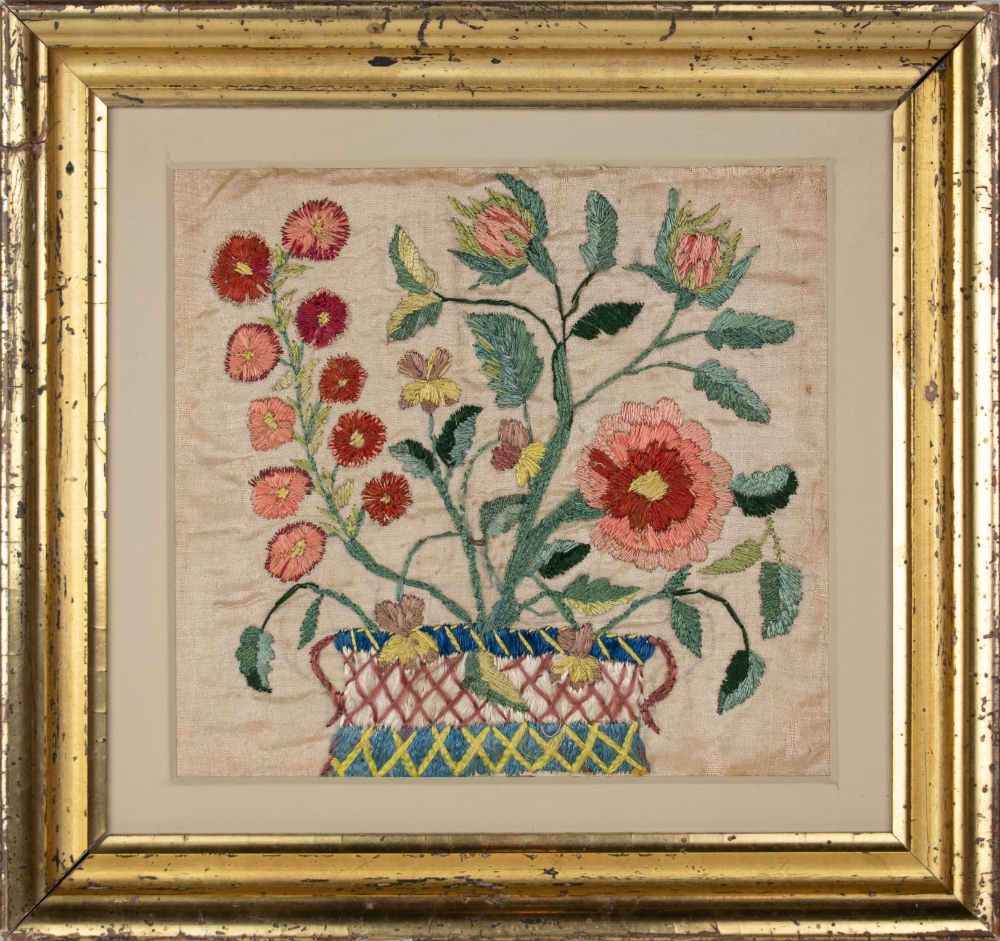 size of embroidery: 6½" square •
framed size: 9½" x 10" •
sold
This is a delightful little silk embroidery of a fine low, latticework, two-handled basket with an organic flower arrangement springing out of it – a wonderful folky portrait of this subject. The layered coloration of the basket is particularly appealing and grounds the composition very well. Overall, it presents as fresh as the day it was made. 
Worked in silk on silk, it is in excellent condition in a gold leaf frame.