Embroidered Panels,
Turkish Ottoman, circa 1900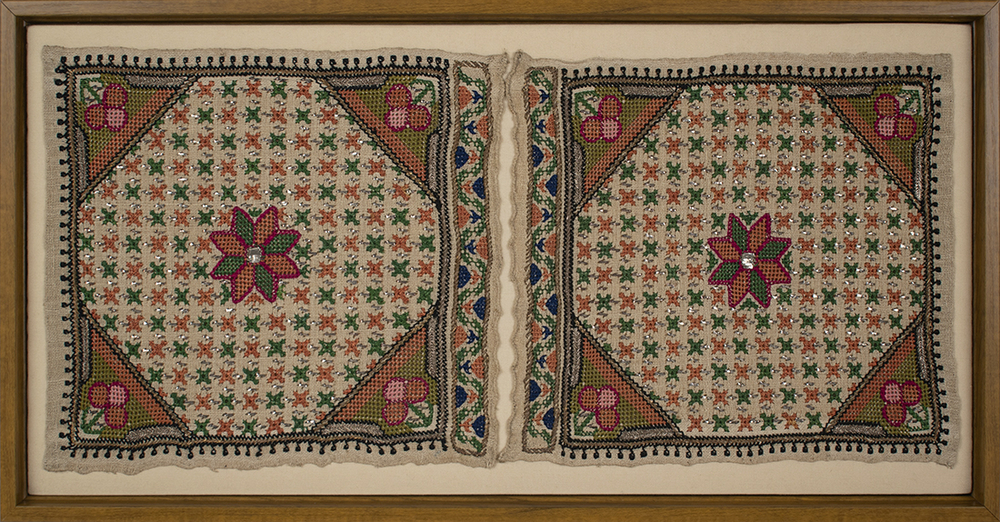 size of each panel: 9" x 9½" •
framed size: 11" x 21" •
price:
$900
A fine pair of Turkish Ottoman panels, these are hand embroidered with silk floss and flat metallic tape. A matching pair of geometric patterns form striking compositions with appealing graphic quality, each centered on a star with a metallic center.
These are in excellent condition, now conservation mounted into an oak frame without glass.