Elizabeth George,
probably Philadelphia, Pennsylvania, 1805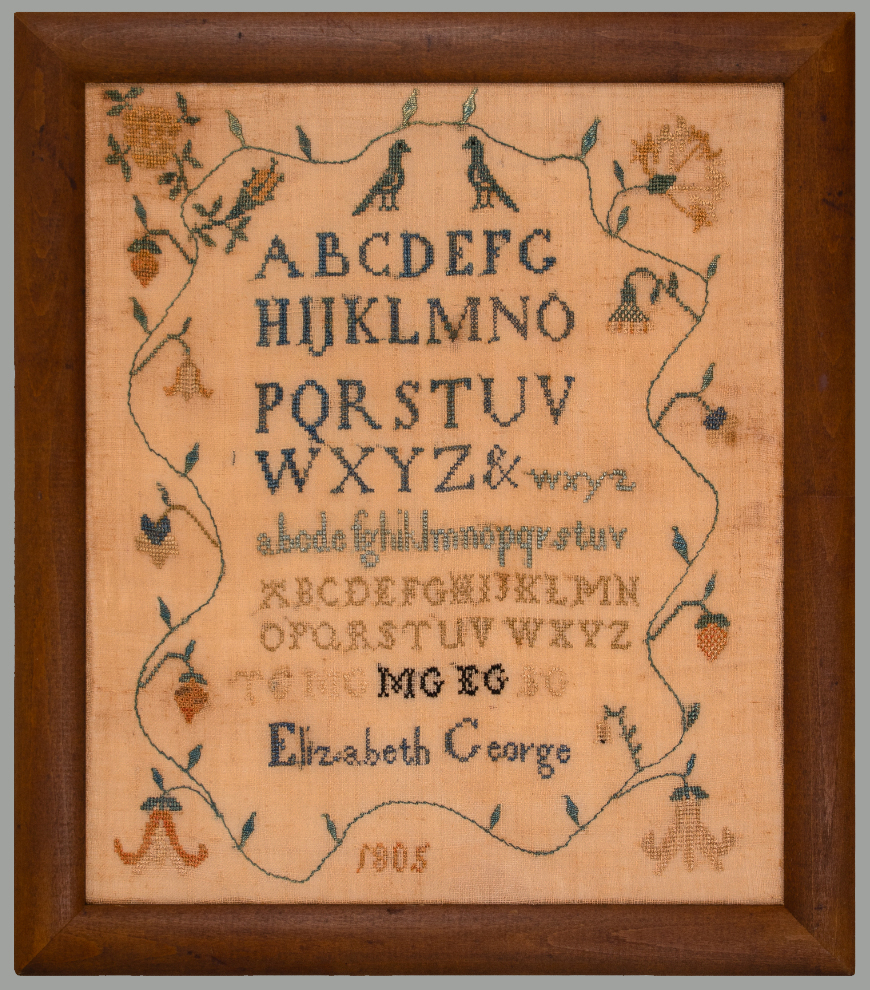 sampler size: 11¼" x 9½" •
framed size: 13½" x 11½" •
sold
A beautifully made sampler with a refined, Quaker nature, this features alphabets and family initials within a delicate vine enclosure that sprouts flowers, leaves and strawberries. A stately pair of birds adds nicely to the composition. Elizabeth George likely attended a Quaker school as the letter and motifs indicate the strong influence of that style of samplermaking. 
The sampler descended along with family information, including a letter dated 1946, that allowed for the identification of the maker, Elizabeth George (1785-1865). She married, as his second wife, Charles Anderson (1759-1836) who served in the Revolutionary War as a drummer and fifer in Captain Ramsay's 1st Company of the Chester County Militia of the 1st Battalion Colonel John Hannum. He later was the Customs Inspector for the Port of Philadelphia. They had two daughters and Elizabeth died at age 79, in 1865. She is buried in Laurel Hill Cemetery. 
The sampler was worked in silk on fine linen gauze and is in excellent condition. It has been conservation mounted and is in a walnut frame.