Cornelia Wells Walter,
Boston, Massachusetts, 1826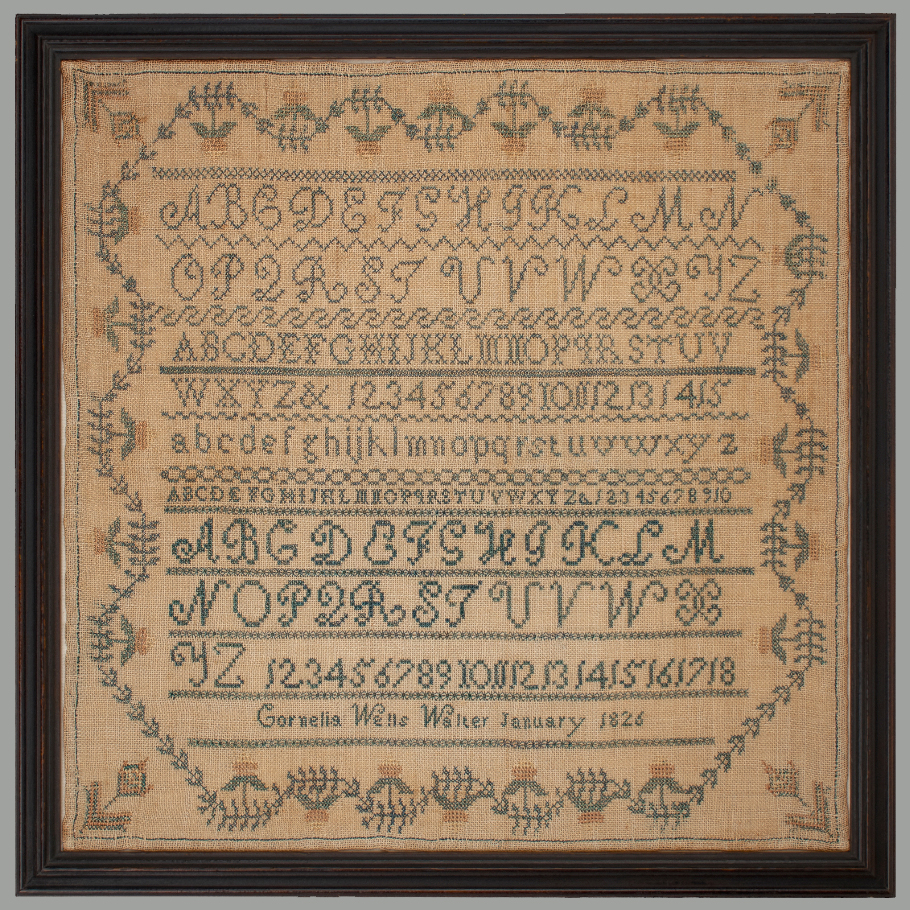 sampler size: 16½ square •
framed size: 18½ square •
sold
This handsome sampler, worked almost entirely in a lovely teal blue, was made by Cornelia Wells Walter when she was 13 years old. Significantly, she went on to become one of America's earliest female journalists, serving as the editor of the Boston Transcript in the 1840s. The paper was founded by her older brother, Lynde Minshull Walter, and she was offered the position of editor upon his death, having worked for him for some years prior. Notable American Women 1607-1950 A Biographical Dictionary (Belknap Press of Harvard University Press, Cambridge, Massachusetts, 1971), along with much information about her professional accomplishments, describes her as, "A woman of unusual beauty, warmth, and dignity… endowed with a fine mind, a concise but flowing style, and a fearless pen, she improved the quality of the transcript, and won the praise of contemporaries who had been at first antagonistic towards the idea of a female editor. Her columns faithfully reflected the literary and social life of Boston."
In 1847 she married William Boardman Richards, a Boston iron and steel dealer. At that point, she resigned her post, but continued to contribute and publish her writings. They had at least four children and Cornelia died in 1898.
Much has been published about the family and about Cornelia and her accomplishments.  The early history of her family goes back to the mid-17th century in Massachusetts. A substantial file accompanies the sampler. 
The sampler was worked in silk on linen and is in excellent condition. It has been conservation mounted and is in a molded and black painted frame.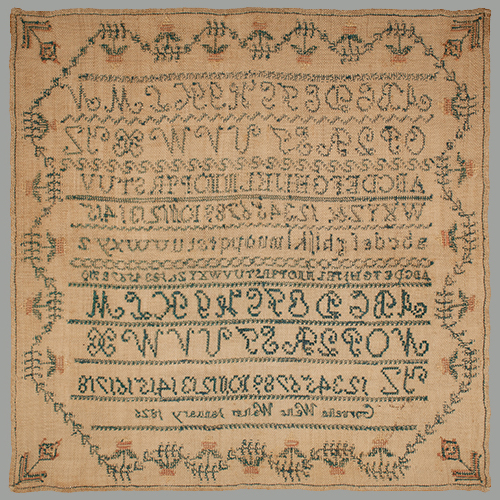 photo of reverse